Category: "News"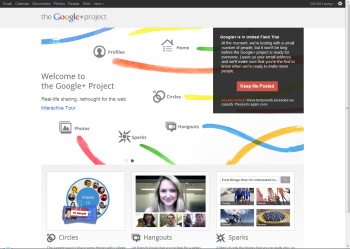 I had a quick look of Google Plus. I found that is a mixture of Facebook and Google Wave. You can put your contacts into different circles.You can get the friends' update from the circle. That is very similar in Facebook, you can put friends into the group. Another main feature of Google Plus is chatting. You can form a circle (group) to chat. That sounds like Google Weave. Just now, they don't call it weave, calls it circle!
Those features are interesting, I may try it out in the future.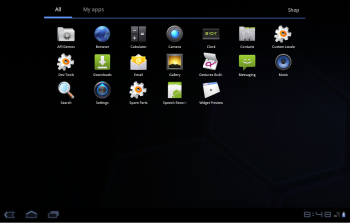 Today, I installed Android 3.1. I don't find there are any big changes yet. It looks very very similar with my new Tablet, Iconia, which is running Android 3.0. According to Google, it will support more USB devices, such as Game Controller. So far, I tested it in VM. That is the reason, I cannot experience their new features yet. Moreover, there is some major API enhancements, such as new USB host API, the MTP API which is allow the developer to access an external camera and new Real-time Transport Protocol API for streaming. I have not started any development in Android 3.X, so I cannot use them yet. Lastly, another good feature cannot tested the new Hardware-accelerated 2D graphics in my box . Even the VM supports it, but I have not a graphics accelerate card at all. Generally, I can find some UI improvements, but I cannout find much other stuff. I need to have a real Android 3.1 device, not just a VM to test!
Reference:
Android 3.0 Platform Highlights from Google

Yahoo Mail has a new interface. I tried it. There are not many new features. Only things I notified is Facebook Connect. You can use it to get your facebook friends' news. Moreover, it introduces back the paging function on the mail. That is much better to find email. Lastly, I like the new blue color skin!
I went to Harvey Norman today. I found the price of Viewsonic 10s tablet, now is $499. That price is attractive. It got a 10 inch screen. But I think that does not support Android Market, because in their website, they instructed the users to download apps via "AppDowload". Thus, I have to play the real product for a few minutes before I buy it.
Yesterday, I finally ended my account with Optus. I was with Optus for around 10 years. Why did I do such action? I am still very happy with Optus service. That is only because I found a provider is more suit for my needs. They are Amaysim. They are no minimum spending and I need to pay what I spend every month. That is what I want! I don't need a free mobile phone and extra bonus amount on my plan. I got my Galaxy S and connect with my friends via skype and msn, which can be done in mobile internet. I don't need to use voice calls that much. Moreover, they only charges 15 cents per minutes. My previous plan is $19= 127 minutes in Amaysim. I don't need to use that much. Thus, I think I can lower my mobile phone bills!