Category: "Android"
Recently, there is a version of Skype in Android. In this version, the interface is completely re-built! They used the tab layout, they are "Recent","Favorites" and "People". Moreover, the contact list will be your home screen for Skype, rather than old "Main Menu" style. That is more similar with more than IM problem. That is easier to contact the people in your contact. But I had some friends to use Skype as a softphone. They said that is harder to use. Personally, I like the new layout more, that is easier to use. The most of time, I call the people in my skype contact list.
By the way, I found the new version is more stable, but skype is still eating a lot of battery! I found next version can improve this.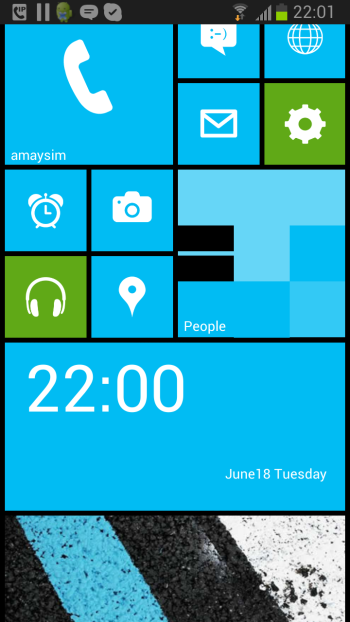 The one of great feature in Android is able to change the launcher. I can change the look and feels of the OS. Recently, I downloaded the Launcher8. That converts my Galaxy s3 into a Win Phone 8. The home screen looks 98% with Windows Phone 8. All things are presented in the big tiles style. Moreover, the apps are presented in a big list. That sounds easier to use than the TouchWiz, the pagination style. That is cool! I highly recommend you to try it.
Freemium model is widely using in Mobile App. You can play the games without any charges, but if you want to get some extra functions, you need to pay. For example, you can pay some money to get some extra weapons for game characters. There are many successful stories.
We(AdvGen) are trying out this model. The users can use our free version with the basic function. If they want to have some more advance functions, they need to buy the premium version. In the way, the users can try the app first, they can see whether the app is suitable for them and the free version can worth the trust from the users at the mean time.
I am using Viber in Android for around a year. That is very cool, it binded with my mobile number. Yesterday, I found there got a major update and it has Desktop version. That is great! I got Desktop version installed. It can use the same account with my android. Therefore, I can send message to other people with my desktop. That is much easier to type via keyboard.I love it!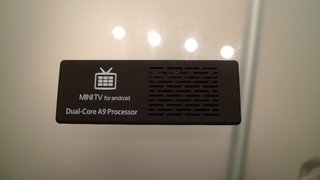 Recently, I went to Hong Kong. I bought an Android Dongle(MK808). That is so powerful. Although that is very small, it is similar with a USB thumb drive, it has Android 4.1.1, Daul Core A9 CPU , 8GB storage. That is so powerful!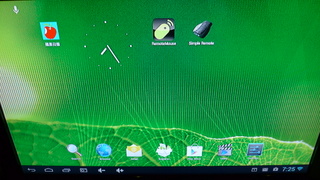 It turned my TV into an Android TV. I can browse the websites and watch youtube in my living room with a big screen. Its speed is ok and I can install the apps from Google Play in that. Generally, it is a small Android computer. Moreover, it supports Bluetooth and wifi, with two USB ports and HDMI!So it is so cool and only costs HKD$658.