Category: "Android"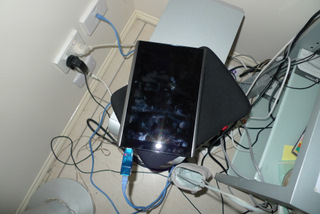 I don't like wireless network. I don't feel that is safe at all. But how do I connect my Tablet, Acer Iconia A500, to internet?! Maybe, it got a USB port, then I can try to plug in an USB Network Card. Android is a kind of linux. It should support that and an USB Network Card only costs me $2. That is worth to try. But the result is failed. I guess Android did some in its linux kernel. They may blocks some drivers. I guess I have to root it. That is too much hassle. Finally, I bought a wireless access point.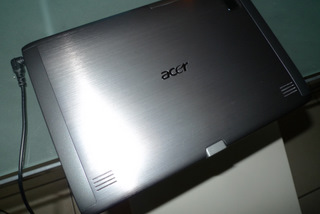 I have bought Acer Iconia A500 for around two weeks time. I think that is a good time to write a review about it. I will talk about its looking firstly.
I like its looking. It got its own style. At least, it doesn't look a iPad clone. Moreover, it got curvy edges. This looks cool!!! In addition, its body is glossy gray. That makes it look more cool too! Lastly, the case is made of aluminium. It can prevent scratching on the body. That sounds a good quality build. But I guess that is the reason to make it a bit heavy!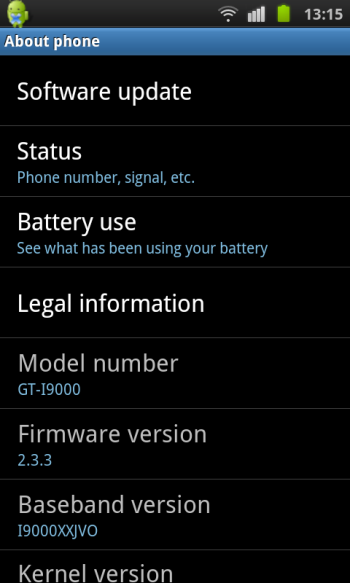 Today, I found there is an upgrade package for Galaxy S and the package is installed successfully. Now, my phone is Android 2.3.3! That is much faster and more stable. I don't know why the bible app in my phone has crashed a number of times last week. But after I installed the upgrade, so far, that is good.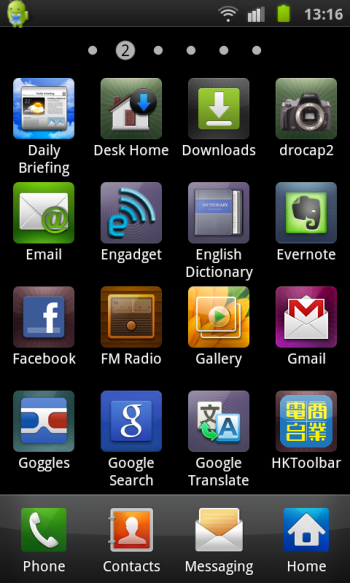 In addition, that is a new app in the package. This is the "Downloads" App. You can view the files downloaded from Internet via this app. You don't need to go "Internet" and then go "Downloads" from your browser's menu. It saves you a few clicks!
To summarize, I think the upgrade is worth to install. My phone is much faster now!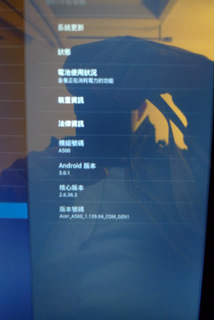 I had Galaxy S near a year. There is one things I don't like. Samsung doesn't release upgrade very frequently. On other hand, last week I bought Acer Iconia. Today, I found there is a upgrade, now is Android 3.0.1(I can't remember whether that is before too.). I guess that is easy to do. Iconia doesn't have the level of customization as Galaxy S. Moreover, it did the upgrade via wifi. I don't need to connect a PC, that is great.
(P.S. Sorry about the photo quality. I still cannot get Iconia to connect the SDK for Screen Shot. So, I took a photo for setting screen instead. )
Yesterday, I removed my SIM card from my Galaxy S. And then I turned it on. So that, I can use it as a wifi device only. After I did some tasks, I plugged back the SIM card into the phone. Then I had a problem. The user data are gone! I did debug on my phone. I found SQLite database are gone!!!!! As a result, I have to uninstall apps and install them again! This is the only way to make those apps work again! So poor. So, please re-think before you remove your sim card from Galaxy S. That may be a problem which is unique in my phone, but you should be still cautious about that!